Videos
Crash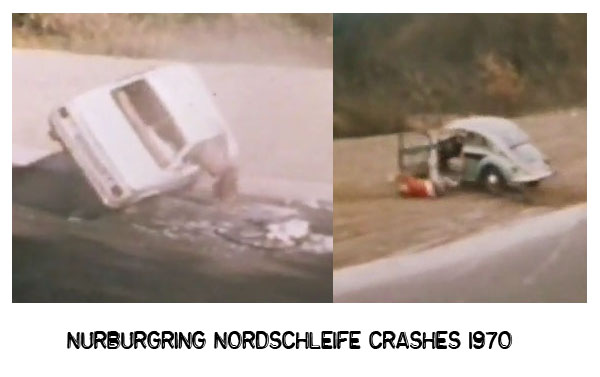 Oh the Seventies! Guys had sideburns and goofy gabardine trousers. Girls had no bra, the European cars had no horsepower, the drivers had no sense. Rear engined with pendulum axles and 4 inch wide tires. It was a recepi for disaster. Like theese ones from Nurburgring. Check out 0:30 - a girl allmost falls out of the side window of a Bimmer! 1:35 a grey Beetle highides and tosses out the driver. This video raises some questions: The girl in the BMW, did she continued as co-driver or did she walk back home? The Beetle driver; Did he hoist up his trousers and checked the sideburns and then continue his hot lap? However, it is always entertaining to witness fellow humans, with too much confidence in their own ability, be aware of their limitations in this very tangible way. This is in German called schadenfreude. During the filming, there were no immediate deaths, but damage was limited to scrapes and sprained wrists and ditto self-esteem.
SippiBelle of Junosuando
Oldie but a Goldie
More videos coming ...